| | | |
| --- | --- | --- |
| Sr. | Asset Details | No. Of Units |
| 1 | Excavator | 6 |
| 2 | Bull Dozer | 2 |
| 3 | Hydraulic Rock Breaker | 1 |
| 4 | Front End Loader | 1 |
| 5 | Crane | 17 |
| 6 | Concrete Batching Plant | 14 |
| 7 | Concrete Mixer (Drum Type) | 5 |
| 8 | Transit Mixer | 47 |
| 9 | Piling Rig / Grab Machine | 11 |
| 10 | Koden | 2 |
| 11 | Concrete Placer Tele Belt - 130 | 1 |
| 12 | Concrete Pump | 4 |
| 13 | Concrete Bucket | 2 |
| 14 | Concrete Bed Paver (Canal Work) | 9 |
| 15 | Wet mix/ Asphalt Paver | 1 |
| 16 | Slipform Concrete Paver | 1 |
| 17 | Hot Mix Batching Plant | 1 |
| 18 | Ashphalt Bowsers with Sprayer | 1 |
| 19 | Chilling Plant | 1 |
| 20 | Sand Washing Plant | 2 |
| | | |
| --- | --- | --- |
| Sr. | Asset Details | No. Of Units |
| 21 | Cement Feeding System | 1 |
| 22 | Vibrator with Needles | 30 Sets |
| 23 | Screen Vibrator | 5 Sets |
| 24 | Bar Bending Machine | 11 |
| 25 | Bar Cutting Machine | 10 |
| 26 | Concrete Cutting Machine | 3 Sets |
| 27 | Stone Crusher | 6 |
| 28 | Motor Grader | 2 |
| 29 | Vibrator Roller | 6 |
| 30 | Tandem Roller | 1 |
| 31 | Cement Silos | 7 |
| 32 | Road Roller | 2 |
| 33 | Water Tanker | 17 |
| 34 | Diesel Bowser | 5 |
| 35 | Electric Water Pumps | 12 |
| 36 | Air Compressor | 3 |
| 37 | Tower Light | 3 |
| 38 | Dumper | 12 |
| 39 | Generators | 24 |
| 40 | Welding Machine | 13 |
| 41 | Weigh Bridge | 8 |
| | | |
| --- | --- | --- |
| Sr. | Asset Details | No. Of Units |
| 42 | Slope Roller | 4 |
| 43 | Earth Rammer | 2 |
| 44 | Plate Compactor | 1 |
| 45 | Self Loading T.M. | 5 |
| 46 | Hydraulic Jack | 2 |
| 47 | Rotary Hammer | 4 |
| 48 | Power press Machine | 1 |
| 49 | Steel Centering Plate | 38685 M2 |
| 50 | Steel Centering in KG | 158490 Kg |
| 51 | Shuttering Props | 3754 Nos |
| 52 | Channel Solder 100 mm | 2800 Nos |
| 53 | M. S. U Jack | 7300 Nos |
| 54 | Cribs | 1800 Rmt |
| 55 | H Frames | 1000 Rmt |
| 56 | M.S. Bracket | 560 Nos |
| 57 | Turn Buckle | 300 Nos |
| 58 | SpiGot | 1500 Nos |
| 59 | Base Jack | 1500 Nos |
| 60 | Cuplock | 3000 Nos |
| 61 | Ledgers | 3750 Nos |
Leasing and Rentals
We truly understand market requirements, so in keeping with our commitment to our customers, we provide a wide range of modern machinery and equipments for hire or lease, with associated services, to meet client business needs in India throughout the year.

We offer specialized machinery like Telebelts, Cranes and Piling Rigs all over India.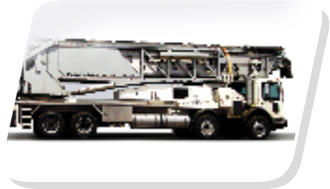 Tele Belt - 130
Putzmeister USA Tele Belt — 130 Truck mounted Telescopic Belt Conveyor Cement Concrete Placer having 120 — 150 M3 / Hr. discharge capacity and 38 Mtr. Conveyor horizontal reach with 180 degree swivel movement. This has been very recently introduced in India and is not commonly used technology. We have pioneered its use in many mass concrete construction activities. Used extensively in the development stages, it has delivered the highest level of efficiency with minimal labour involvement, offering an excellent finished product.
Crane
We provide cranes that have the versatility to load weight up to 275 tons. This comes with associated services to meet your business needs in India along with a rental service throughout the year.
Piling Rig / Grabs
Italian made Casagrande Grab Machine / Piling Rig - B 125 and C - 400 have helped simplify the complexity in the construction field of RCC Diaphragm wall and piles for residential buildings, commercial complexes and marine works. Nowadays, it is commonly used in the construction of Barrages, Bridges, Elevated Metro, Power Plants etc. The services of these high quality and most sophisticated machines with other allied services are provided on need based requirement of clients on custom hire & leasing basis.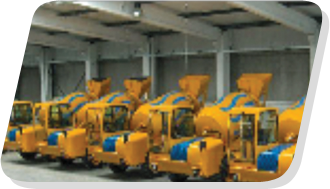 Machinery
Davino has been introduced in India for the first time by DTC.
Davino is a 180 degree mobility concrete truck.